Can anyone ever be too proud of their city?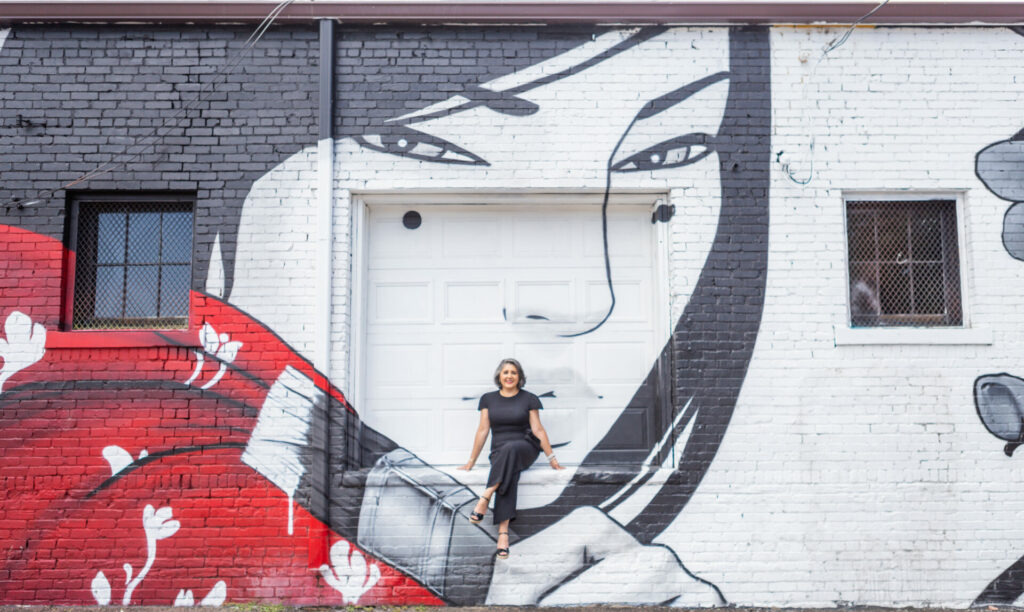 (Photo Credit: Dental Soiree 2020, Artist -Casey Kawaguchi )
Well if you ask us, there's no such thing! You can never be too proud of your city! That's why, here at Clermont Dental, we proudly represent Denver through and through. As a local dental practice located at 2101 South Clermont Street, we want to ensure that you know not only about us (LOL) but also about this city and all it has to offer.
When you think of Denver, one may immediately think of the Rocky Mountains and how the city plays a role as the gateway to the slopes. But that isn't all. The city has made great strides in establishing itself as a dynamic arts destination.
So much so, that this blog post is all about this exciting location in Denver and some of the interesting art you can discover. If you don't already know about it, we'd like to introduce you to Denver's rich culture of art, society, and diversity; that not only spotlights local artists but national and international artists.
The RiNo Art District
Meet Denver's River North Arts District (also known as RiNo), a neighborhood where art is made! Here you will find the largest concentration of creative businesses in Colorado, with over 300 art and design studios, galleries, restaurants, and creative enterprises. But what does that mean for YOU? Well, it can mean a plethora of things such as finding a piece of art that makes your living room feel like home. Or buying a one-of-a-kind gift for someone special. Whatever the reason, we want you to uncover a new way of seeing the city.
So where do we start?
You can start anywhere really. But how do you go about finding the different murals or art galleries? If you're looking for something specific, you can always do a quick Google search, but if you're just looking to explore and see what you can find, then here are some of the exciting ways you can explore the area:
It's easy to get lost in the magic of RiNo's art scene (we certainly know we did).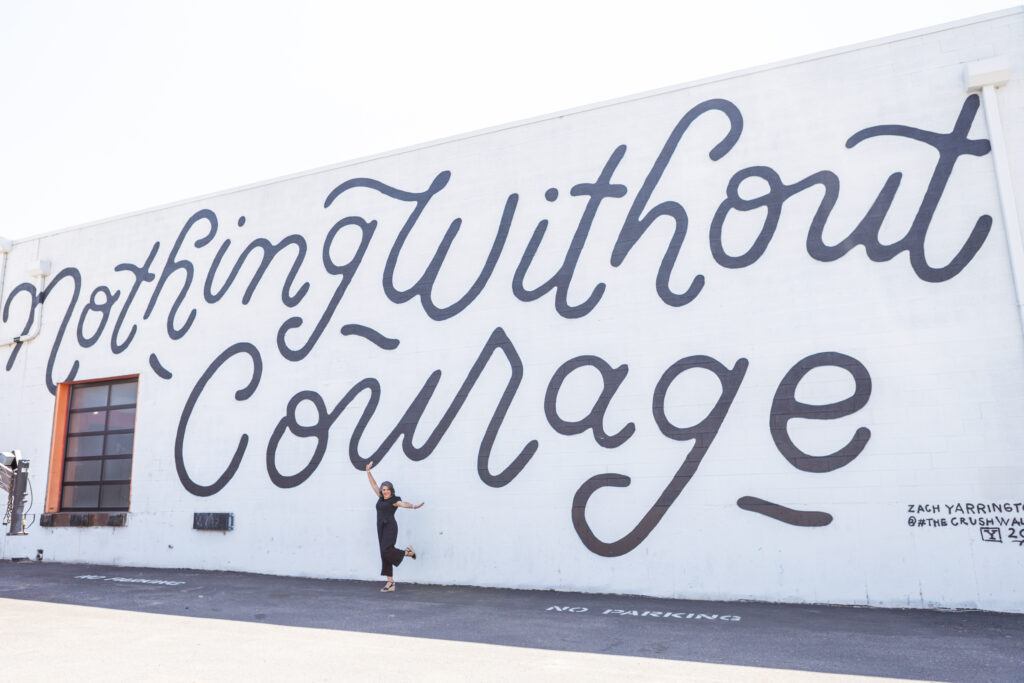 (Photo Credit: Dental Soiree 2020, Artist – Zach Yarrington)
Graffiti Tour
The Denver Graffiti Tour is one of the many unique ways to experience Denver's urban side.
The two-hour walking tour of the RiNo Art District explores the story behind Denver's best murals and the artists who created them. Guides also touch on the political dynamics inherent in a rapidly growing city. The tour ends at Denver Central Market, which provides an upscale food hall where guests can enjoy a drink or bite to eat in Denver's coolest new neighborhood.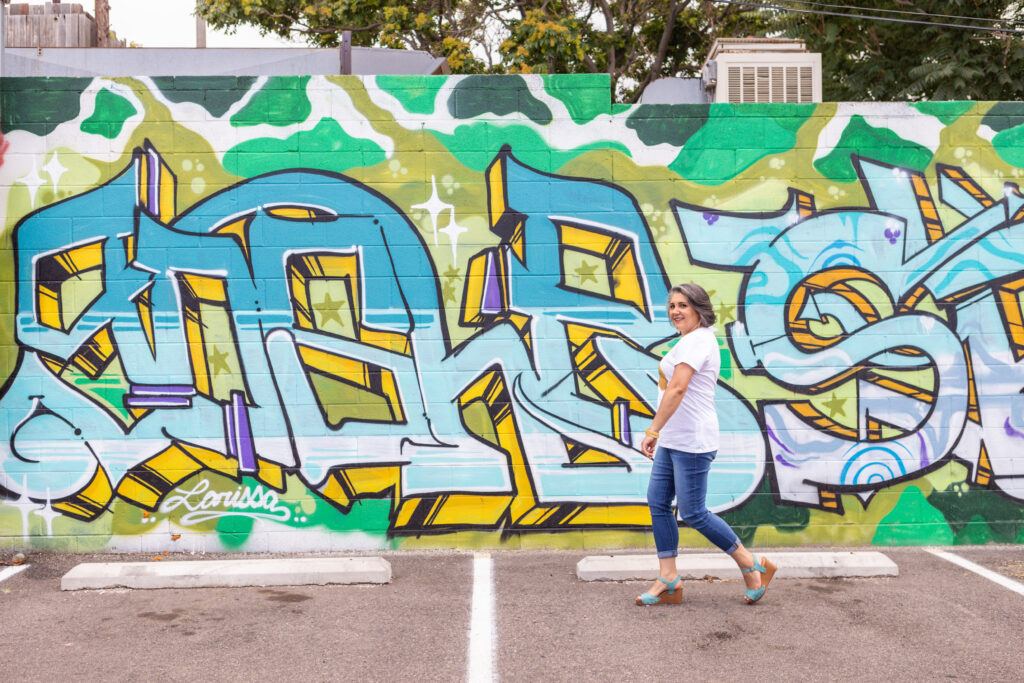 (Photo Credit: Dental Soiree 2020, Artist – Larissa)
Crush Walls
For over a decade, CRUSH Walls ("creative rituals under social harmony"), has been the largest annual street art and mural festival in Colorado. This festival has colored the walls of the RiNo Art District whilst providing opportunities for both local and international street artists, often giving up-and-coming artists the exposure needed to jumpstart their careers.
This festival in partnership with the RiNo Art District not only helped both local and international artists by curating this platform. But it has also helped turn the art district into a tourist destination, attracting visitors from Denver and beyond to check out the murals left behind long after the festival has ended.
Plus, if you've ever wondered where some of your favorite murals have gone over the years, then this is the reason why.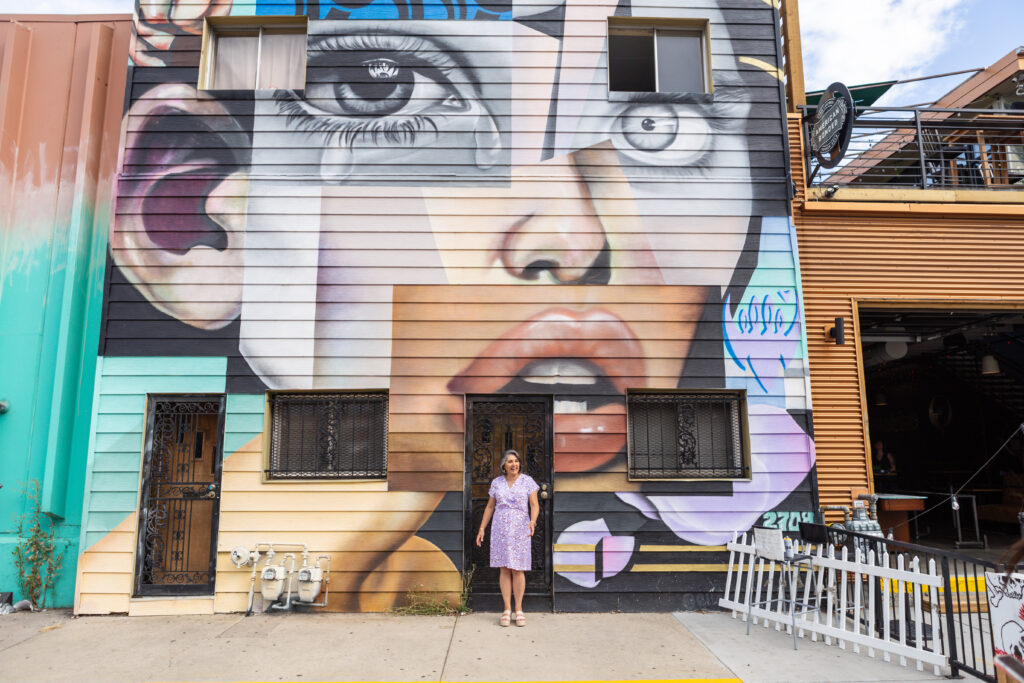 (Photo Credit: Dental Soirée 2020, Artist – ELLE)
What to look forward to…
Denver art is always evolving. New murals and street art pop up all over the city every day, and while some works get tagged or fade over time, others become a permanent fixture of their neighborhoods.
Which is why, we always look forward to tomorrow and what it holds. By letting go of the old, to make room for the new. The CRUSH walls festival will no longer be taking place in Denver. Instead, there will be a new mural, music, and art festival starting this fall, called Art Rino. The new festival aims to bring people together at the intersection of the Five Points, Cole, Elyria Swansea, and Globeville neighborhoods.
Art RiNo will expand to feature art in all its forms with murals, music, installations, arts workshops & more. It will run from September 5th to September 11th, 2022.
RiNo Mural Program
The RiNo Mural Program supports and helps artists flourish. By working with a diverse group of local artists, it facilitates monthly installations around the district. The goal is to ensure that each piece/mural receives proper recognition and that the work that is done is more intentional on time and placement. Each artist is paid for their work, providing a source of income in an unpredictable time.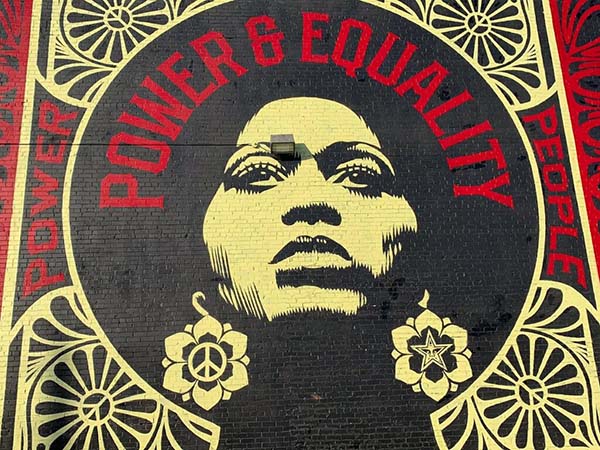 (Photo credit: Trip Advisor, 2020; Artist – Shepard Fairley)
Bonus Photos